Firstly, you've made it to university… congratulations! For some, university can be the most exciting time, but for others it may take a little while to settle in. There's no right or wrong way to do it and everyone's experience is different, so we've put together some top tips on settling into University.
Remember that you're all in the same position
If you're living in halls then don't forget that for you and your flatmates it's probably the first time that you've ever lived away from home. Although this can be incredibly exciting, the independence can be quite overwhelming. But this feeling is normal and it won't last forever, plus there's probably more people than you think who are in the same position.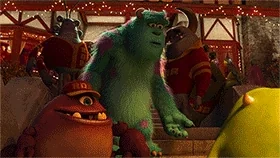 Step out of your comfort zone
If you're finding it difficult to settle in, then hiding away in your room, aimlessly scrolling through your Instagram feed probably won't help. Sometimes you will have to step out of your comfort zone. This could be something as little as making your neighbour a cup of tea, or leaving your door open so your flat-mates can pop in for a chat, or you could even try going to the quiz night in your Students' Union.
One of the amazing things about university is the diversity. Your flatmates will probably come from a mix of places across the UK or even the world. They may have different ethnicities, religions and life experiences, but it's important that you try to embrace these differences. Because if we were all the same, the world would be boring!
Explore the campus and your surrounding areas
Hope Park is situated in a beautiful area called Childwall, which is a leafy suburb of Liverpool. As well as being a short bus ride from the city centre, there are lots of near-by student friendly areas. Experience breakfast at The Tavern, a much loved restaurant on Smithdown Road or visit Maranto's on Lark Lane which has been around for more than three decades!
Exercise is a great way for you to relieve stress and feel good about yourself. At Liverpool Hope, our gym membership is a one-off payment of £25 for the entire year. That means you'll have access to a state-of-the-art gym as well as a range of fitness classes for just £25! Joining the gym will give you a distraction away from university and you'll also have the chance to meet new people. Click here to get your Hope Park Sports membership.
Even if you never get ill, it's worth registering with your local GP, plus it'll probably put your parents' mind at rest as well. During your first week at Hope, you'll have the chance to register with a local GP, simply call into Student Development & Well-being on the first floor of the Gateway Building to collect registration forms. Click here to find GP surgeries near you. https://www.nhs.uk/pages/home.aspx